Referral Reward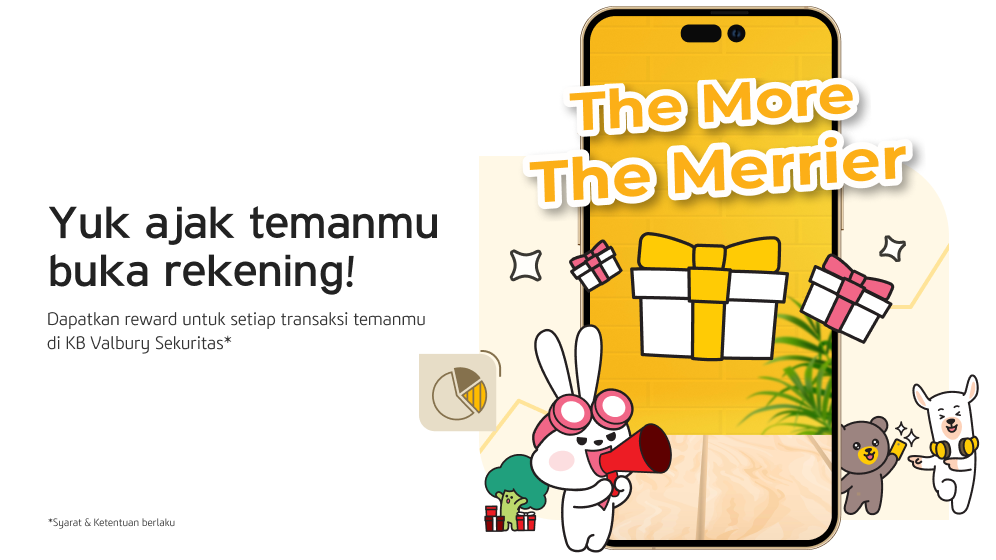 Terms & Conditions:
Promo is applied to all KB Valbury Sekuritas' individual customers who conduct transaction through online trading application or offline (through sales and mitra).

The Referral of new account opened will receive a reward.

The maximum reward that will be received by a Referral is the Referral's net transaction fee for that month.

If the Referral does not make transactions on that month, but the referred customer makes a transaction, then the Referral will not receive any reward.

Referral program events are settled on monthly basis, and will be credited to Referral's RDN maximum on the 10th of the following month.

All tax incurred will be borne by Referral (reward recipient).

KB Valbury Sekuritas has the right to change the terms and conditions of the promo and/or cancel the promo at any time without prior notification.

KB Valbury Sekuritas has the right to cancel the referral reward benefit if there are indications of abuse, fraud, manipulation, or non-compliance with the terms and conditions that apply.