Company's at a Glance
First-rate Financial Investment Services
KB Valbury Sekuritas providing optimal investment services and financial solutions that tailored to the diverse needs of our clients and supported with wide-ranging business lineup related to capital markets as well as a team of highly qualified professionals and IT solutions.
Strong Brand Power and Financial Stability
Backed by the strong brand recognition of KB Financial Group along with high level of financial stability. We always striving for excellence to create customer value in collaboration with our affiliated financial service providers.
Our History
February 22, 2000
Established as PT Caturpillar Investama
2000
February 6, 2004
Name changed into PT Valbury Asia Securities
2004
February 20, 2017
Name changed into PT Valbury Sekuritas Indonesia
2017
February 14, 2022
Acquired by KB Securities, name changed into PT KB Valbury Sekuritas
2022
Shareholder Structure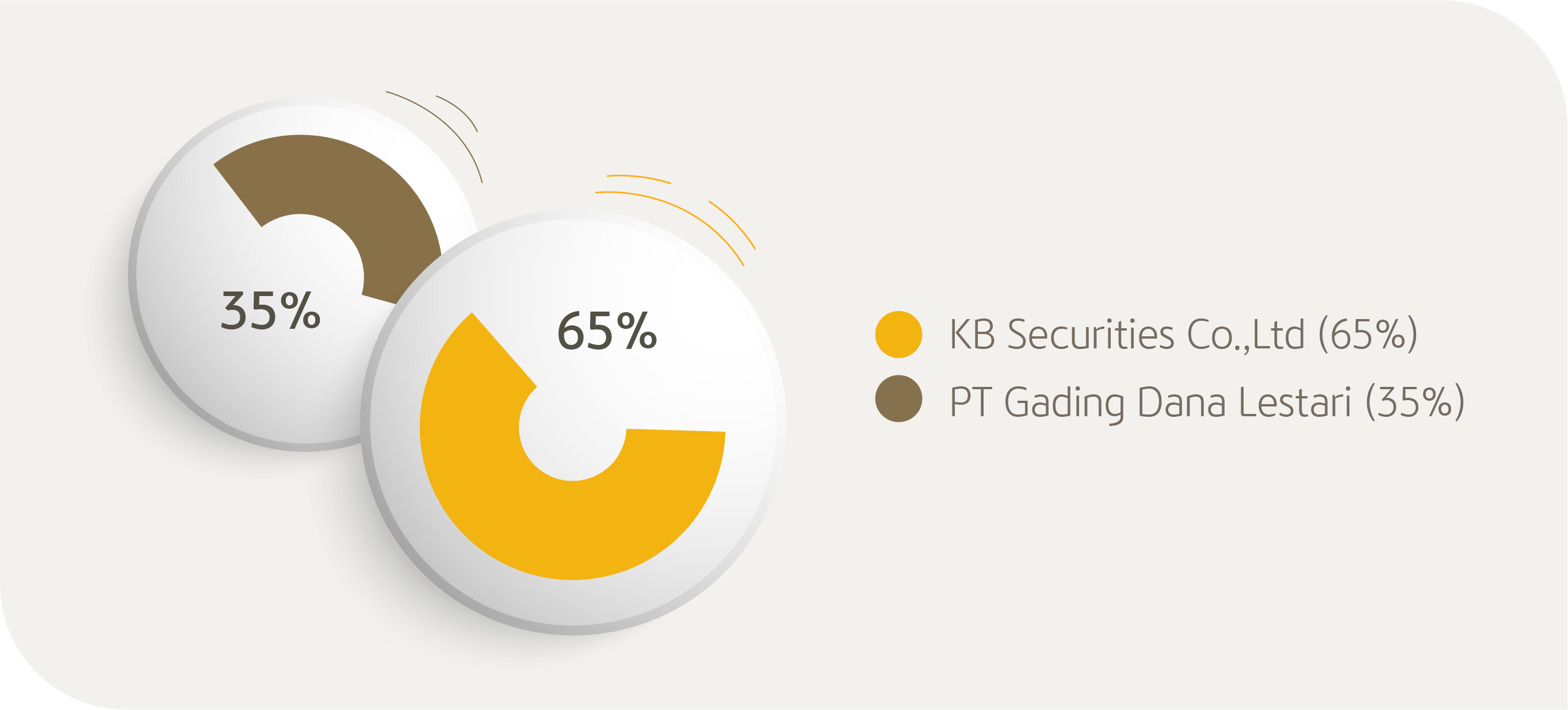 Business Permit
Underwriter License Number: KEP-02/BL/PEE/2010
Broker-Dealer License Number: KEP-03/PM/PEE/2000